In case you were wondering what happens on campus over the holiday break (from the Wesleyan Argus, January 11, 1884, page 93):
"The monotony of the Christmas vacation here at college was varied one morning by an impromptu snowball skirmish between some of the faculty. The Prof. of Chemistry [Wilbur Olin Atwater] opened the ball with a nine-pounder point blank at the Prof. of Literature [Caleb T. Winchester]. The latter let fly from his left a chunk of ice with his famous underhand curve, to avoid which his antagonist with great agility turned himself edgeways and split the missile in twain. Modern Languages [Rev. George Prentice] now came on the scene, and by his gallant attempt to reinforce Chemistry so drew out the reserve energies of Literature that both light weights were forced to take refuge behind a sapling. Ancient Greece [James Cooke Van Benschoten] was then noticed to be hastening toward the scene of carnage, and at this apparation the marauders dispersed."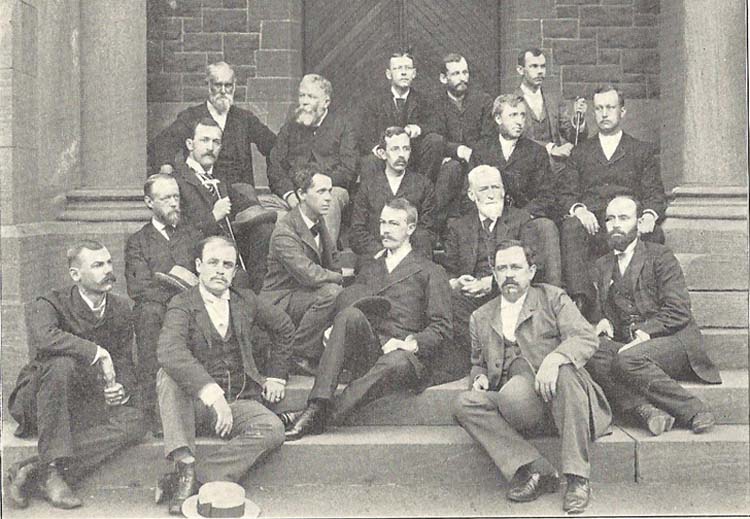 Wesleyan's faculty, 1888
From 1831-1906: Celebration of the Seventy-Fifth Anniversary of the Founding of Wesleyan University. Middletown, Conn. : Wesleyan University, 1907.